Anti-racist improvements that need to occur in Fashion & Beauty
The world is going through historical terrible times in different aspects including the current pandemic and the socio-political tensions after George Floyd's death in May 2020 that consequently pushed movements like the Black Lives Matter to protest against racism.
To show their support, some have been protesting, others decided to share educational resources on social media, the world decided to stand and fight racism and global discrimination, and this also includes industries like fashion and beauty that have been pointed out as discriminants for decades.
On June 2nd, 2020, fashion brands have been joining the social media movement and posting black squares with anti-racist descriptions on their accounts using the hashtag #BlackoutTuesday. Despite that, people have been doubting the authenticity of these posts due to some corporations' racist past and are demanding action instead of words.
One of the voices who spoke out is Teen Vogues' editor-in-chief: Lindsay Peoples Wagner.
On a letter to CNN, she states: "Plain and simple, I don't think there is the intention behind it to make long-lasting, sustainable change. (…) Everyone can hop onto the BLM movement right now on social media, but what are you doing in your home, in your corporate office, with your connections, with the power you have?".
In order to take action regarding the situation, Peoples Wagner teamed up with Sandrine Charles (the owner of Sandrine Charles Consulting) to create the Black in Fashion Council. This organization was founded to represent and ensure the progression of black individuals in the fashion and beauty industry.
"As a collective, we envision a world in which black people in fashion and beauty spaces can be open and honest, guaranteed equal rights, and be celebrated for our voices. While we are working on our end, we encourage people in the industry to rise to the occasion to sustain long-term change." – Black In Fashion Council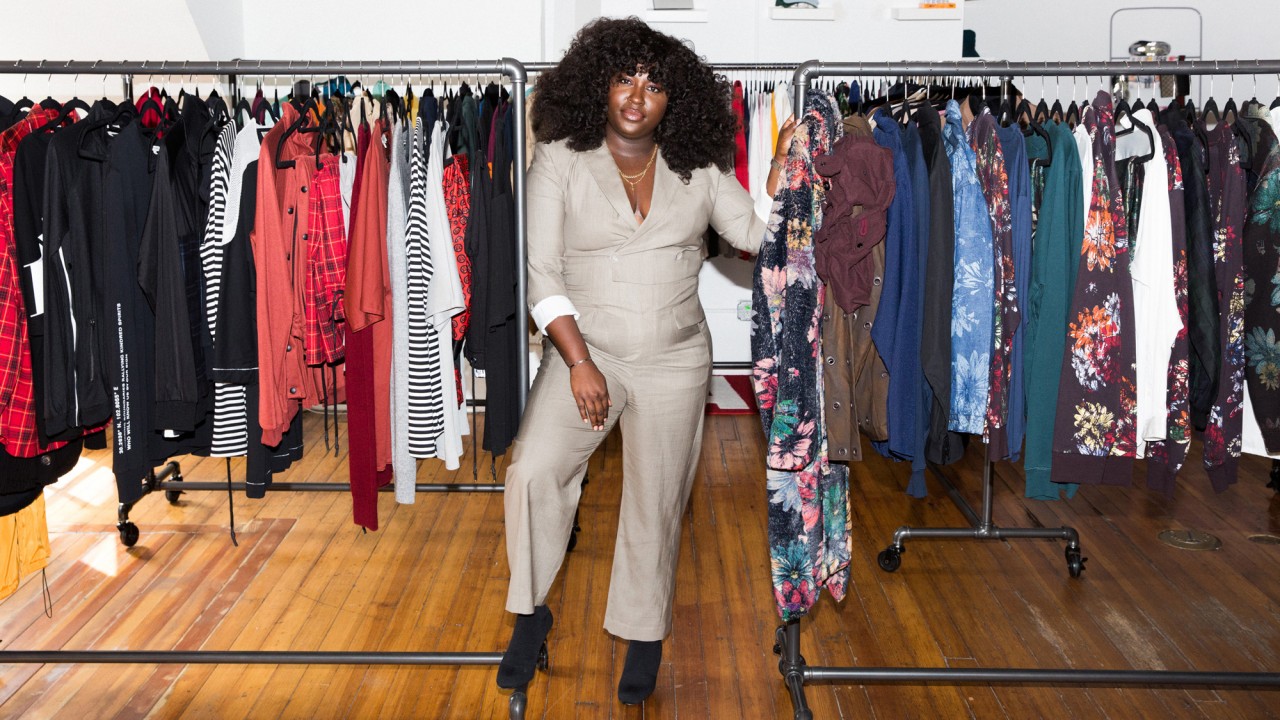 Image Credit: Sandrine Charles for Coveteur
On another note, Instagram polemists and activists including @diet_prada have been using their online voices to call out racist hiring policies in some major fashion corporations'.
According to a post made on June 8th, 2020, brands like Zimmermann have experienced a leak of their retail employee guide revealing very specific indications that make it very hard to be a black employee, prohibiting top knots, plaits, and braids. It also gives a very specific description of how the appearance of the worker should be: "Hair can be worn in soft, textured loose waves, or blow-dried straight with a center-parted or side part." illustrated with pictures of Bella & Gigi Hadid with straights hair as an example.
This denunciation comes as a response to a BLM post made by the brand on their social media accounts which sounded off-key to a lot of internet users, especially after former interns suggested a culture of racism within the company in the US as racist comments have been made about their appearance by a senior employee.
Zimmermann's representatives have since responded to the accusations and stated that "management had been made aware of an incident in early 2019 and the contractor who made the remarks was immediately terminated.". They also affirmed that the document shared by Diet Prada is now outdated and has been replaced a year ago. Besides, the company has been increasing the diversity of models in its fashion shows.
Also, Celine was pointed fingers at by stylists and industry insiders for posting about discrimination while hardly ever featuring models of colour or loaning clothes to black celebrities, which might lead to the brand rethinking their policy regarding the matter.
Fashion & beauty brands are increasingly being called out for the contrast between their public statements and their internal systems which have made them improve their work ethics and educate themselves about racism. This shows that protests do have a serious impact on big companies.
More changes are to be expected from other corporations in order for them to thrive during the conscious world shift of 2020.